DELOREAN: Roads? Where we're going we don't need… roads!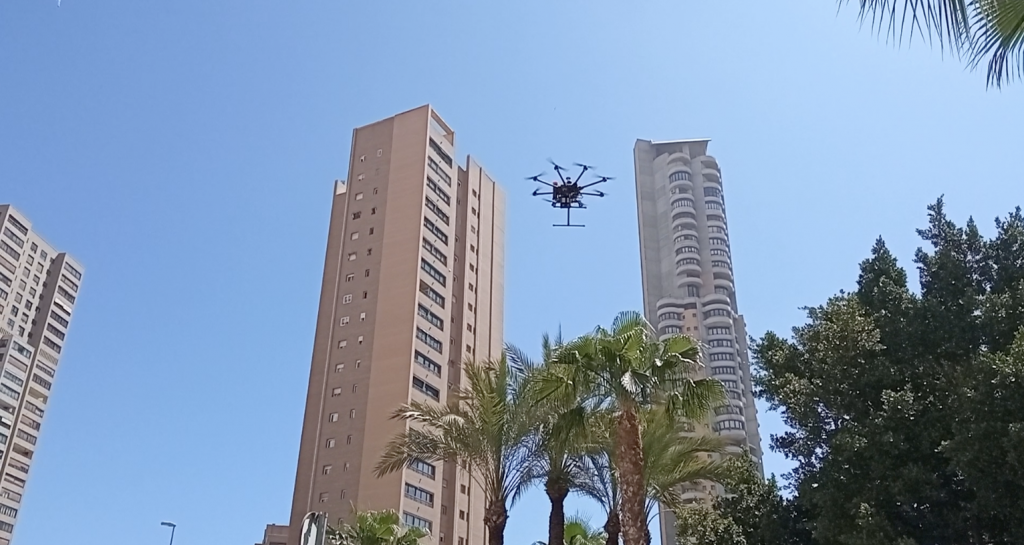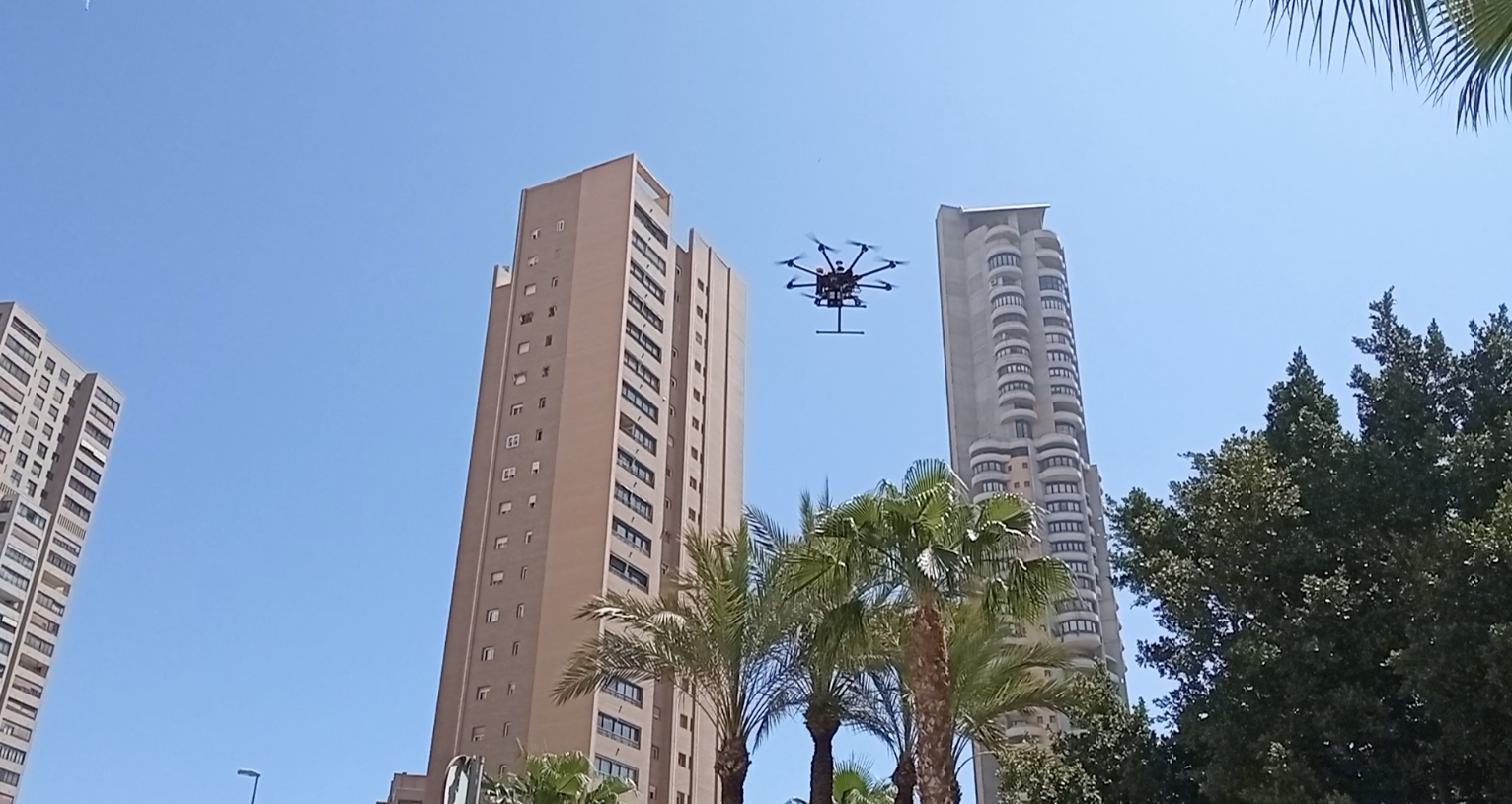 The first set of DELOREAN drone flight tests took place the last week of April in Benidorm .
DELOREAN, which stands for Drones and EGNSS for Low Airspace Urban Mobility, will test and demonstrate the benefits provided by new European Global Navigation Satellite Systems, Galileo and EGNOS, towards the safe integration of Urban Air Mobility operations.
Urban Air Mobility is a term used to describe the integration of passenger, or cargo-carrying air transportation, within and around urban environments. Satellite navigation is considered a key enabler technology for the introduction of these novel flight operations. Even though, due to the inherent characteristics of the urban environment, current satellite systems, and in particular GPS, might not work efficiently.
With high skyscrapers, Benidorm city (Spain) offers optimal conditions to emulate the dense urban areas where Urban Air Mobility services are expected to be deployed. "A network of routes has been defined in what we have labelled the Galileo Urban Air Mobility Lab" says Santiago Soley, CEO of PildoLabs. "Flying over cities should rely on very robust and resilient systems. The flights and data collected during the tests, will help prove how Galileo and EGNOS can contribute to that" Galileo proposes innovative concepts to mitigate the risks associated to signal interference and occultation of satellites.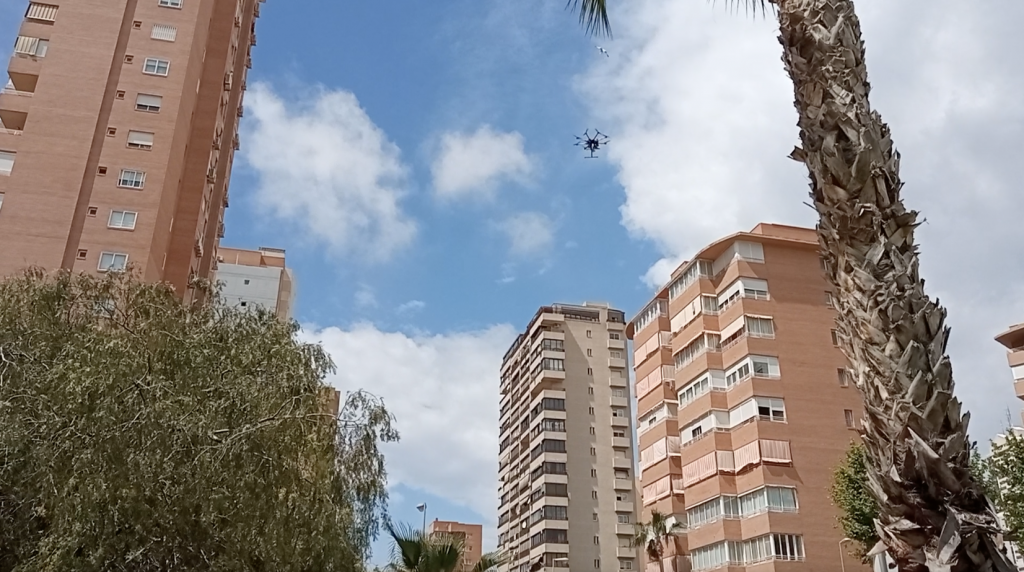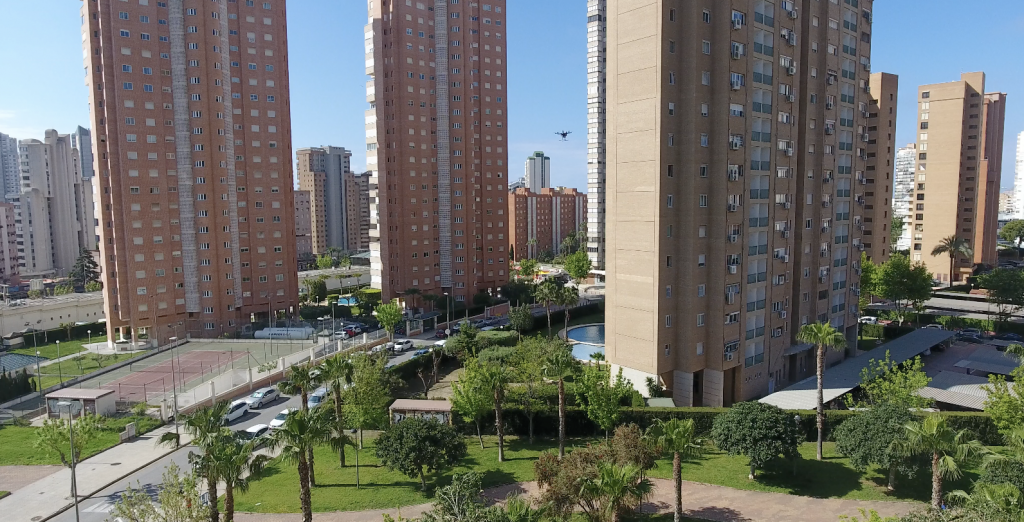 DELOREAN project has received funding from the European Global Navigation Satellite Systems Agency – the GSA – under the European Union's Horizon 2020 Research and Innovation Programme. The initiative is coordinated by PildoLabs, with the participation of multi-national industrial players, Airbus, Correos and Geonumerics, specialized Research Centres and Universities, FADA-CATEC, Bauhaus Lufftfahrt and Politechnic University of Valencia, and EUROCONTROL, as the European Organisation for the Safety of Air Navigation. For the organization of the trials the project partners counted on the undoubtable support from Benidorm city council and Local Police administration.
The results from this first flight campaign will be presented to the main European institutions and experts supporting the development of standards and regulations. Based on the positive results obtained, a second flight campaign is already planned before the end of the year.
More information on the website and on Youtube (watch video).