Pildo Labs, key speaker at Cleansky Garden & Care User Forum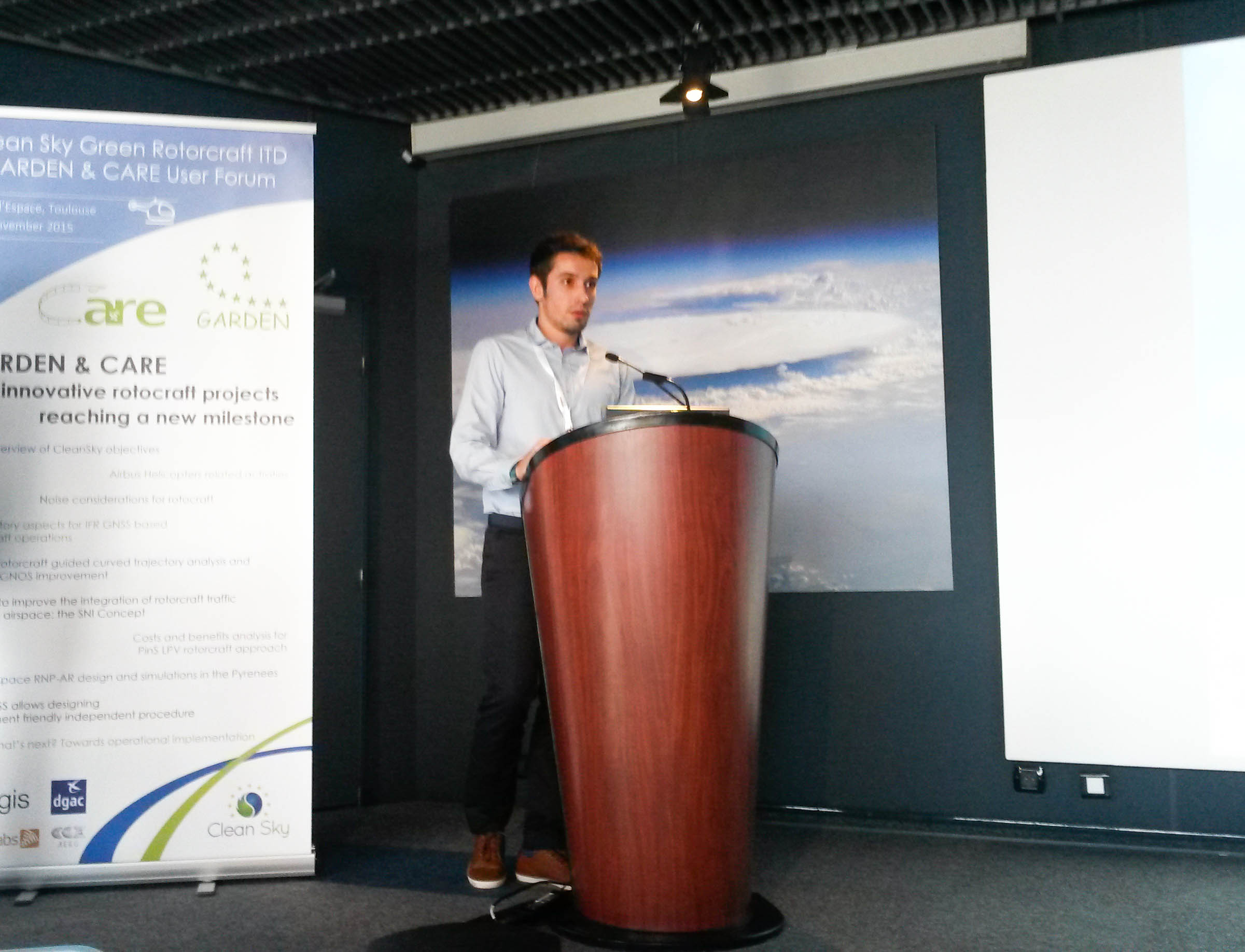 Pildo Labs participated in the Garden & Care Projects User Forum, in Toulouse, France, last November, where main aviation stakeholders from the rotorcraft sector were gathered to discuss key aspects and findings of the two projects so far.
Pildo Labs presented two important contributions and results of the projects:
1. A new criteria for Simultaneous Non-Interfering (SNI) operations between rotorcraft and airplanes under instrument flight rules (IFR) based on GNSS technologies, to serve as the basis for the development of the needed regulation frame to introduce such kind of operations in airports.
2. Results (feedback from pilots and Flight Technical Error (FTE) analysis) of the PinS RNP-AR procedures designed at La Seu d'Urgell (LESU) and simulated in the AW109SP Full Flight Simulator of the Swiss Helicopter Emergency and Medical Services (HEMS) operator REGA.
The focus of these procedures has been the environmental impact in terms of noise footprint minimisation.
The main goal of Cleansky Garden and Care projects is to develop breakthrough technologies that significantly increase the air transport sector's environmental performance resulting in quieter, more fuel efficient aircraft and rotorcraft.
Pildo Labs is a key partner of the Project, developing the standards and procedures that contribute to achieve this goal.
This event was an important milestone of the projects, since it allowed the attendees to share and discuss relevant findings that will enable the succesful development and continuity of these two projects.
More information about Garden Project here
More information about Care Project here