G-MOTIT Project launch by Pildo Wessex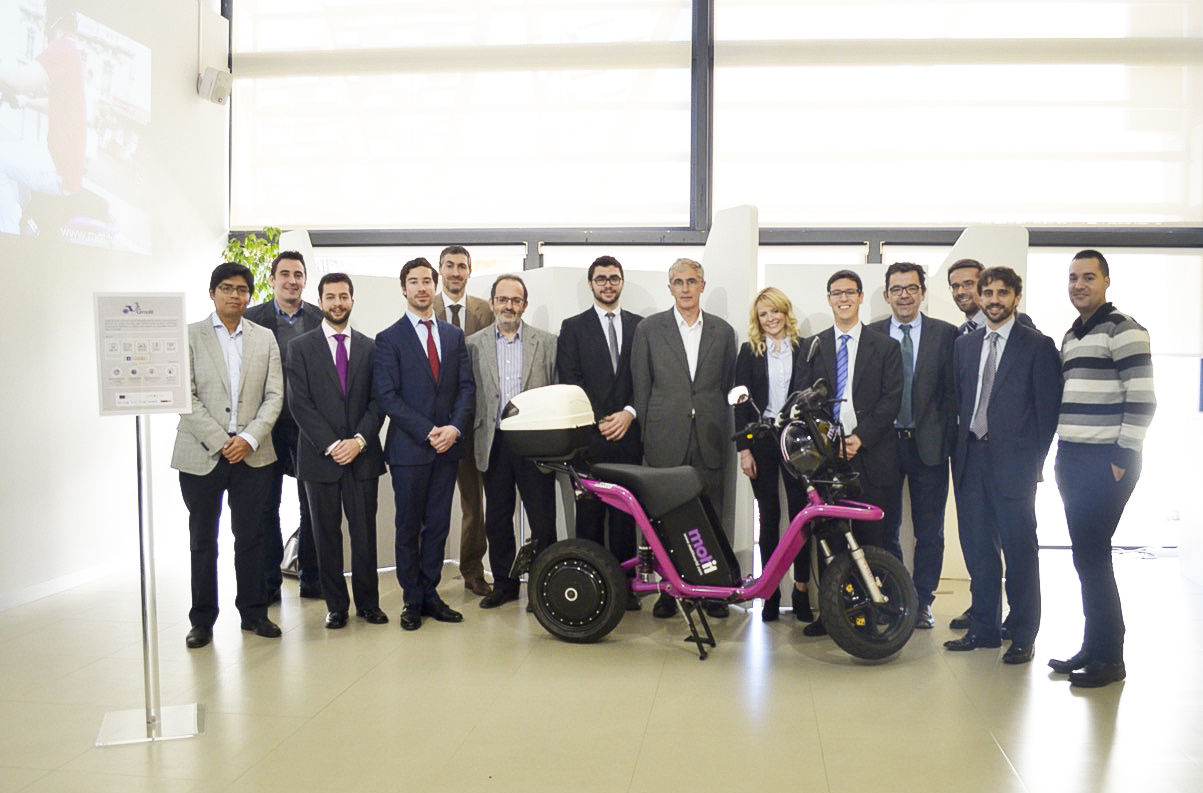 G-MOTIT's Kick off meeting took place in Barcelona last friday, January 23rd, with the participation of the European GNSS Agency (GSA), promoter of the project. In the context of the European Commission H2020 funding Program, Pildo Wessex, is now leading an Intelligent Transport Systems innovative Project.
MOTIT is a unique electric scooter sharing service, developed in order to solve mobility problems in the city and potentially major metropolitan areas in Europe. It allows users to reserve a scooter with their smartphone, receive a notification with the position of the vehicle assigned, drive it and drop it off wherever they want. G-MOTIT project aims to enhance vehicle positioning performance by developing  and  integrating an EGNSS-based location technology, which is the key for the success of the service.
Pildo Wessex is providing their expertise in the implementation of GNSS solutions, with the important contribution of Going Green, manufacturer of the scooter and operator of the MOTIT service, MOP Easy, Fundació Creafutur, and Ajuntament de Barcelona, as an active promoter of new ITS solutions for the city. The location solution will be validated both functionally and operationally through a small-scale demonstration organized by MOP Easy in Grand Paris region. G-MOTIT will also define and implement an exploitation and communication strategy to disseminate the benefits of the service for users and municipalities.