Magnific project takes off in Africa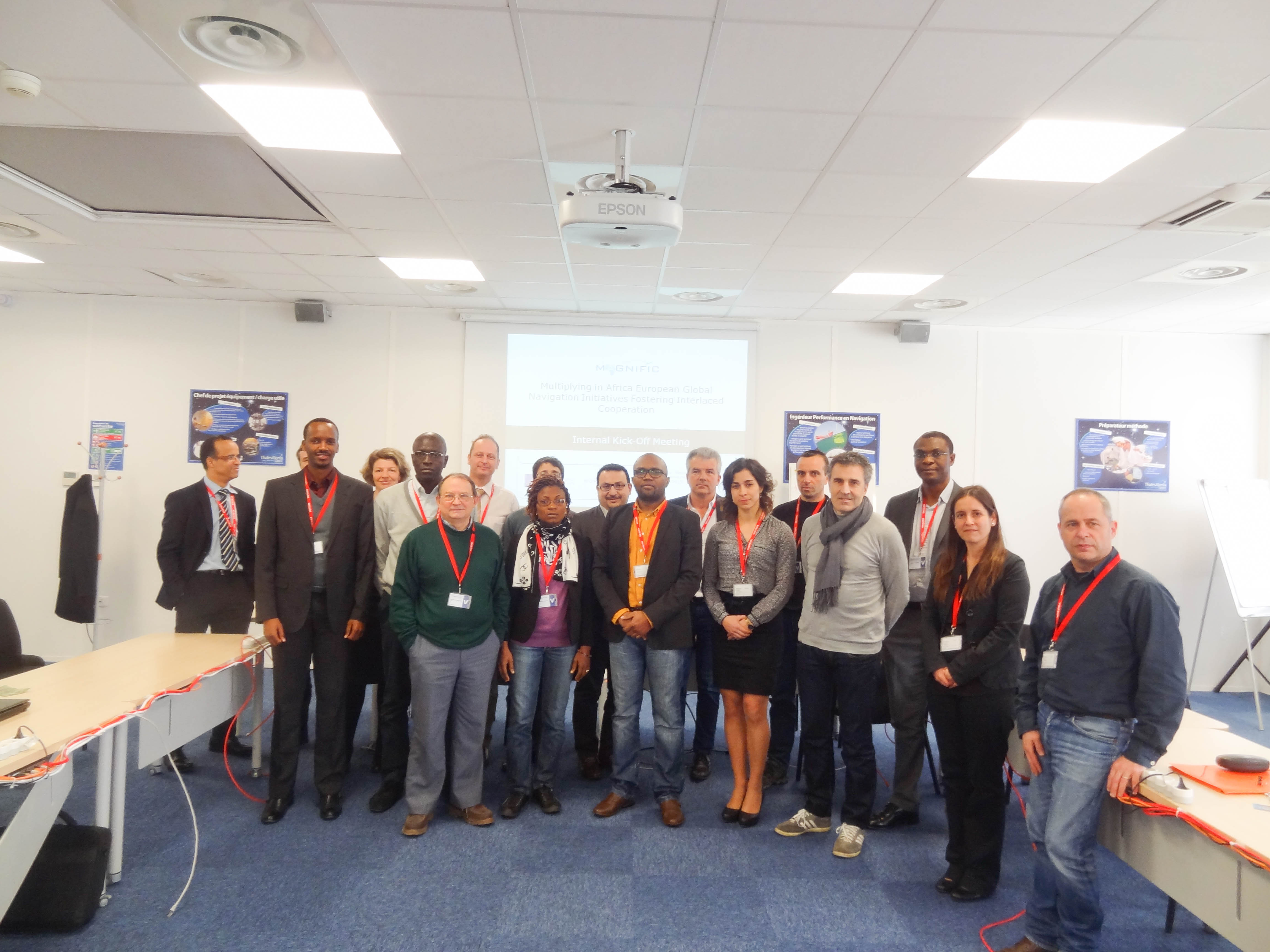 On 10 February 2015 the MAGNIFIC Project (Multiplying in Africa European Global Navigation Initiatives) has been launched. It is a project funded by the European GNSS Agency in the frame of H2020 Space programme.
MAGNIFIC aims at promoting an African EGNOS and Galileo Early services, and supporting the awareness and capacity building in Africa to boost the penetration of the EGNSS applications and services.
The benefits of EGNOS and Galileo will be demonstrated by means of 6 field trials around the continent:
1- Airport Vehicles localization at Dakar and Maputo airports
2- Oil exploitation with innovative techniques in Angola
3- SBAS Flight trial campaign from Dakar to Lomé airport
4- Water resources analysis with precise position in Lomé
5- Highly secured multi-modal transport from Cameroon to Tchadusing new generation Search and Rescue beacons
6-GALILEO Search and Rescue for Maritime transport in Gabon
The demonstration of EGNOS benefits will be possible thanks to the generation of EGNOS corrections with Thales SPEED platform, tool qualified as fully representative of EGNOS performances and extendable to Africa.
MAGNIFIC on-going activities and results will be continuously spread by attendance to different congress and presented to the regional stakeholders through the organization of a final EGNSS conference in Lomé.
This project is lead by Pildo Labs in consortium with a wide pool of pan-European and pan-African companies: Thales Alenia Space, ASECNA, Telespazio France, ABBIA, M3Systems, ACSAL, CNRS, Université de Lomé and Total.
All these activities count on the involvement of the following regional stakeholders, as a key factor for the success of the project: A-Sky Airlines, AGEOS, SANSA, CONTRAT, CAMTEL, CNES, Aeroportos de Mozambique and Ghana Space Science and Technology Institute.
Visit MAGNIFIC website here