SAMVA progress on rotorcraft's PinS and LLR design is presented at 11th FLAG Meeting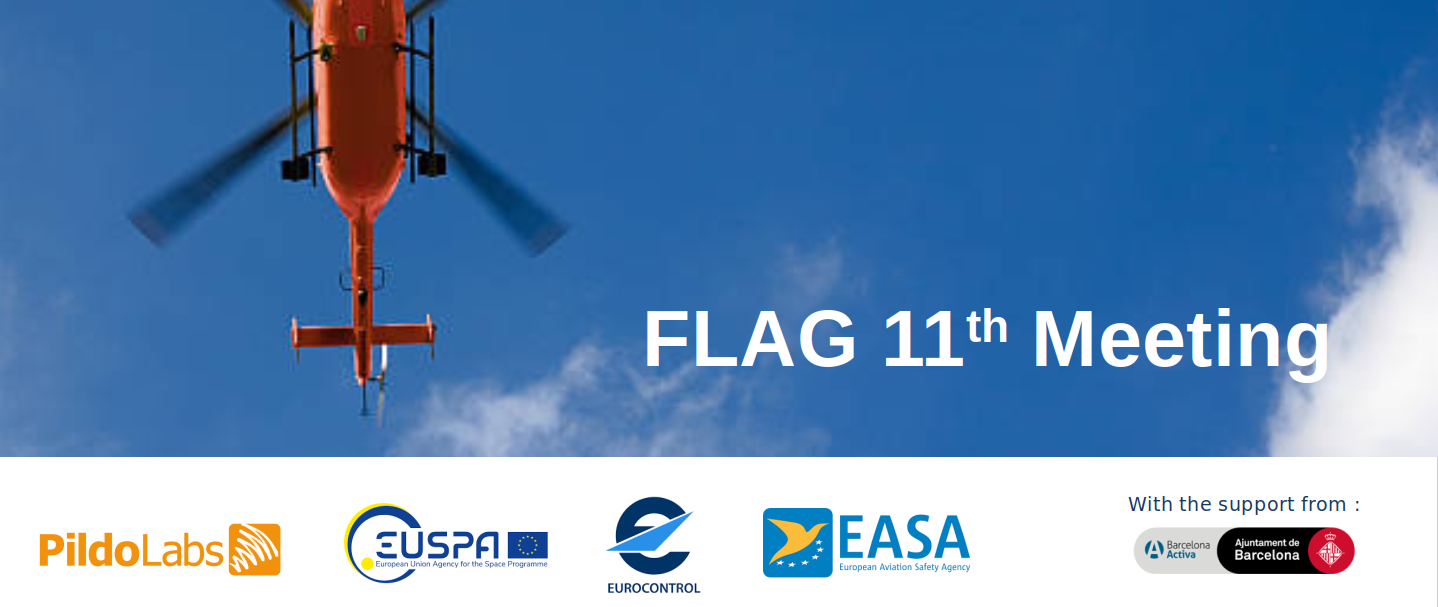 On the 7th and 8th of June 2023, the 11th FLAG meeting was held in Barcelona. This annual call gathers a working group of experts (rotorcraft operators, OEMs, Air Navigation Service Providers and Aviation Authorities among others) to expose and discuss the implementation of rotorcraft PBN operations, including Point-in-Space and Low-Level-Routes. The FLAG event began in 2016, and receives support from the European Union Agency for the Space Programme (EUSPA), EUROCONTROL and the European Aviation Safety Agency (EASA).
During the FLAG event, Santiago Soley (PildoLabs CEO), Miquel Català (PildoLabs IFP Designer) and Xavier Rovira (Eliance) had the oportunity to introduce SAMVA project to the audience, focusing on the tasks related to the implementation of the first PinS and LLR in Spain.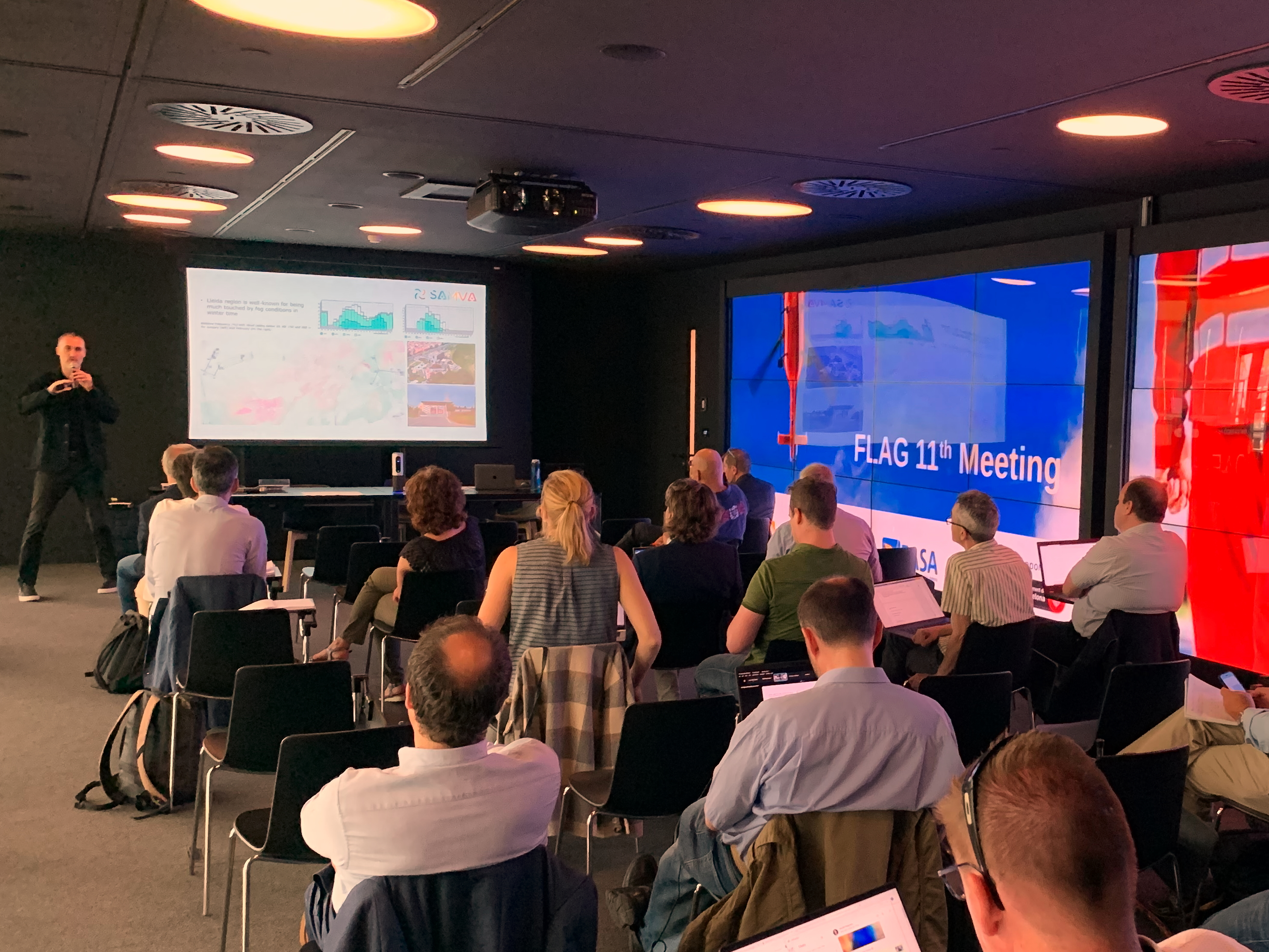 The objective of this implementation is to support HEMS services for the Catalan Emergency Services System (SEM), which is nowadays operated by Eliance, one of the largest providers of Air Ambulance and other helicopter services in Catalonia and Spain. Eliance´s fleet consists of H145/135/130 and AS365/355/350 distributed over all their bases in Spain, Italy and Chile, with headquarters in Madrid.
Catalonia has invested in the deployment of a night VFR (nVFR) private routes network since 2019, providing a H24 service operation in more than 15 heliports. Nevertheless, helicopters cannot operate when the required visibility conditions are not met, or when the operation suddenly changes.
Within this framework, SAMVA offers to complement the nVFR network with a PinS and LLR procedure connecting two HEMS bases: Hospital parc Taulí (Sabadell) and Lleida Firemen Station. These two bases are already connected through night VFR network, but are very affected by a low cloud ceiling. The implementation deployed through SAMVA shall reduce inter-hospital cancellations and asure safe return to base operations for primary missions.