Half the way! PildoLabs and ENAIRE have deployed new GNSS/ADS-B monitoring and interference detection stations at 12 airports in Spain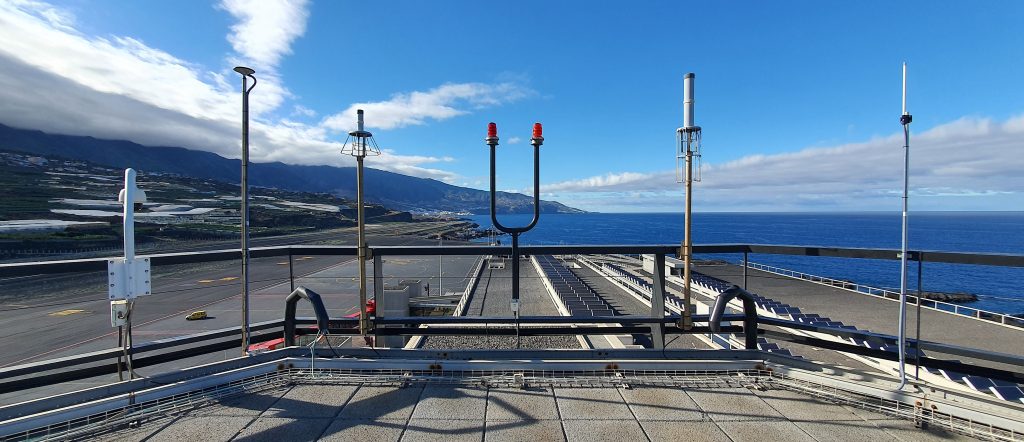 PildoLabs has successfully deployed 12 new GNSS/ADS-B monitoring stations in the frame of a contract with ENAIRE to equip 28 Spanish airports with its proprietary solution on GNSS monitoring and interference detection in support to the publication of new PBN procedures. With these new deployments, PildoLabs is now providing support to a total of 58 airports all around the world.
In line with the evolution currently undergoing on the civil aviation sector, aiming to move towards an extended and safe use of satellite navigation systems during all phases of flight, ENAIRE is performing a full upgrade of its GNSS monitoring network. After the upgrade, which is planned to finish in October 2022, ENAIRE will be able to monitor GNSS performances and potential interferences on a 24/7 basis in order to guarantee a safe GNSS-based navigation service in 28 selected airports.
The network is based on The OWL service, a GNSS monitoring and interference detection web application developed by PildoLabs. Among other features, The OWL enables to check the daily compliance of the main GNSS performance indicators (availability, integrity, accuracy and continuity) to both APV-1 and LPV-200 service levels, being also focused on analysing the Signal-in-Space and reporting any intentional or unintentional RF anomaly affecting the spectrum on L1/L5 bands.
All deployed stations consist of a PildoBox Premium, PildoLabs' integrated hardware solution that includes an advanced GNSS multi-constellation and multi-frequency receiver and an ADS-B receiver. The PildoBox is continuously collecting GNSS and ADS-B data and transferring it to the Central Processing Unit hosting The OWL, installed at ENAIRE premises in Torrejón de Ardoz (Madrid). The device is robust to power and network outages, ensuring that no data is lost under any external circumstance.
The expertise and trajectory of PildoLabs in the satellite navigation field, being the main contractor of EUROCONTROL for the EGNOS Signal-in-Space validation for aviation users since 2001 to 2014, has placed the company as the perfect candidate to perform this GNSS monitoring network upgrade, providing a consolidated and trustfully service to ENAIRE, the Spanish Air Navigation Service Provider.