Succesful Helicopter RNP-AR simulations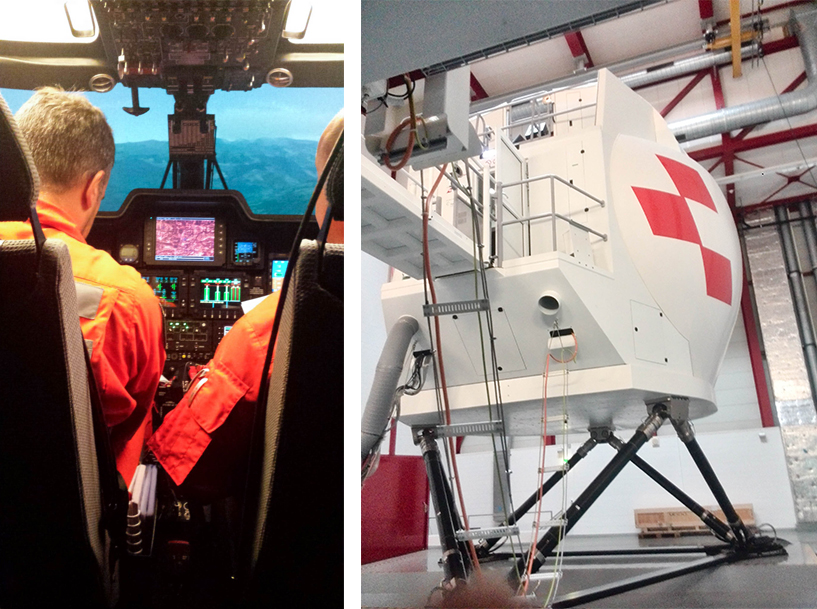 The Swiss Helicopter Emergency and Medical Services (HEMS) operator REGA has successfully tested in the AW109SP Full Flight Simulator the most challenging Performance Based Navigation (PBN) procedures today existing for the aviation industry: RNP-AR. The procedure was tested in Switzerland last 9th of June.
RNP-AR procedures have the particularity of containing a curved segment in the final approach segment. This involves that the helicopter is required to perform a turn while descending towards the destination aerodrome.
The procedures tested were designed by the Spanish company Pildo Labs. They also have the particularity of being "Point-in-Space" instrument approach procedures, which led the helicopter to a point at 350 ft above the aerodrome elevation from which the pilot either performs a visual landing or flies the missed approach segment.
The positive results in terms of flyability are an important milestone for REGA towards the future implementation of the most demanding PBN procedures. REGA expects to perform in-flight tests of such procedures during the second half 2016.