Speaking of rotorcraft PBN operations, a much successful 6th FLAG meeting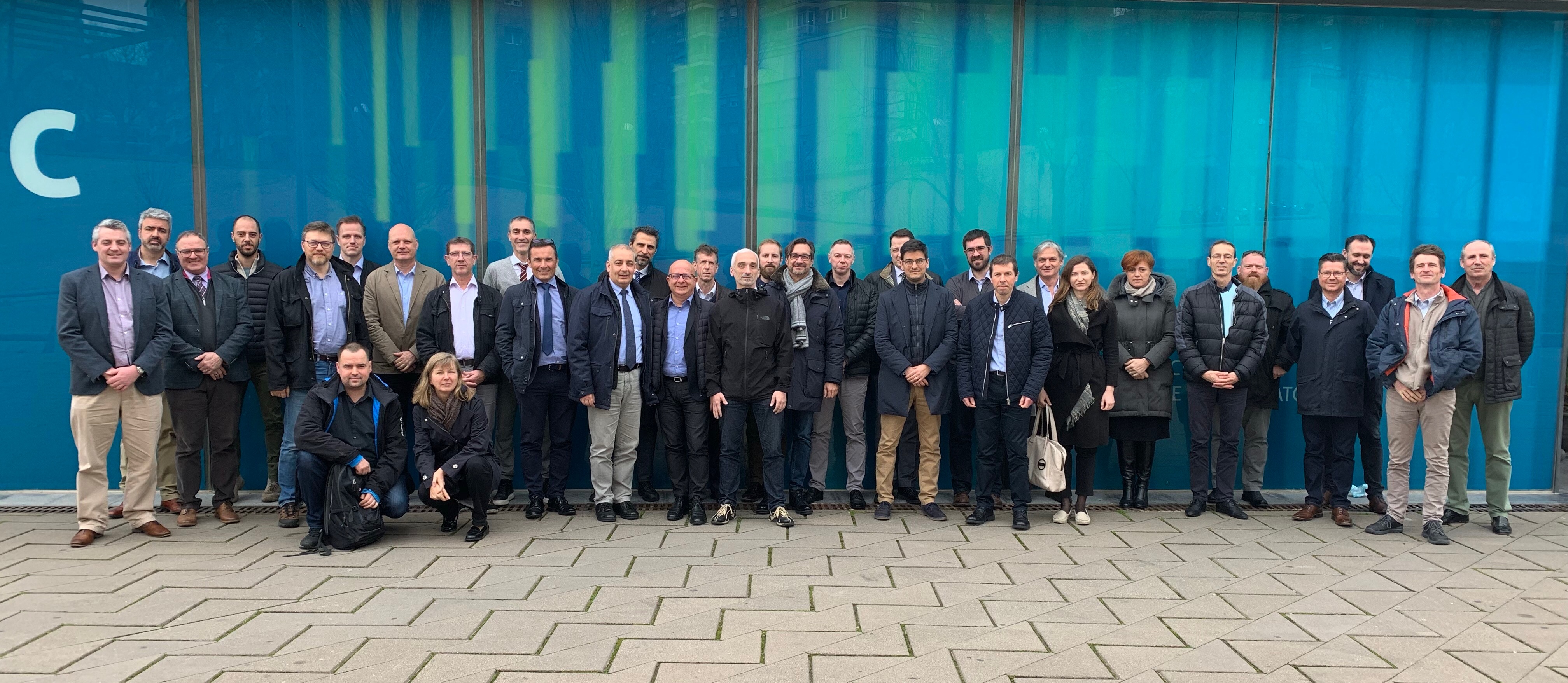 The 6th FLAG meeting was held last February in Barcelona. The new Low-Level-Routes (LLR) and Point-in-Space (PinS) implementation projects enabled across Europe were presented, as well as the great advances accomplished by the group since the previous meeting.

The FLAG working group keeps established as the meeting point when speaking about rotorcraft PBN operations, including Point-in-Space and Low-Level-Routes.
The 6th FLAG meeting, held at PildoLabs premises on the 12th and 13th February, gathered principal European Stakeholders participating in the early implementation of specific Performance Based Navigation (PBN) rotorcraft operations, including rotorcraft operators, OEMs, Air Navigation Service Providers, Aviation Authorities, and the support from the European GNSS Agency (GSA), EUROCONTROL and European Aviation Safety Agency (EASA).
For the 6th version of the working group, some new attendees got the opportunity to present new implementation programmes being initiated in Europe, with an important set of them benefitting from partial funds upon the EGNOS incentives programme managed by the European GNSS Agency (GSA).
As the meeting well attended by representatives from parallel EASA and ICAO groups, the FLAG has established the appropriate links as in direct contribution and reporting from those. As such, the attendees not only got the opportunity to share first experiences on the overall implementation process, but also get an update on present and future amendments on standards and regulations applicable to the tasks.
It was also the occasion for EUROCONTROL to announce the formal publication of the Safety Generic Guidance Material, developed with the active support and working group members' contributions. Future evolution of the safety material is already planned; including new operational scenarios, and a series of verification flights to best evaluate its robustness through practical implementation cases.
It was evident that thanks to the FLAG and its active members' contributions, great advances have been accomplished during recent years on the level of knowledge necessary for the safe implementation of novel PBN rotorcraft operations. FLAG will stay established as a formal group, thanks to the support received from the European GNSS Agency and under PildoLabs technical coordination, to keep promoting not only the implementation of existing concepts but their evolution towards other innovative ones.