Towards a safer U-space through TRACE project

TRACE project was awarded by the GSA within the framework of the 'EGNOS adoption for aviation' programme, and has formally started with the Kick-off held in Madrid (Spain) last November 20th. The project aims to provide an EGNOS based solution to support a safe and effective integration of drones into U-space, providing services like e-registration, e-identification and pre-tactical geofencing among others.
The progressive deployment of U-space is linked to the increasing availability of services and enabling technologies. Over time, U-space services will evolve as the level of automation of drones increases, and advanced forms of interaction with the environment are enabled (including manned and unmanned aircraft).
These U-space services have been identified and grouped into four different phases, increasing the drone´s level of integration. Full information about U-space services may be found in SESAR JU U-space blueprint.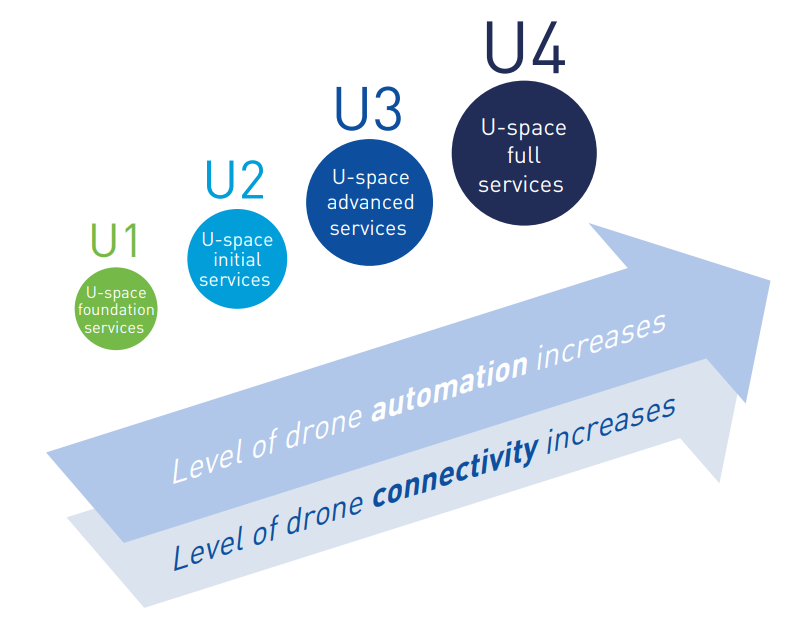 In this framework, TRACE (Smart drone EGNOS-based beacon for U-space) aims to promote and foster the use of EGNOS in the drone sector by developing a smart beacon that will increase the safety levels of VLL (Very Low Level) operations, supporting the development of this new aviation sector. This will be achieved by facilitating the integration of drones into the initial layers of U-space services, and therefore, enabling registration, identification, geofencing and real-time tracking of the drone and increasing the situational awareness of General Aviation pilots of drone operations.
Once the smart beacon system is developed, it will be validated through the execution of two aerial operational scenarios:
Scenario 1 – Agriculture or environmental monitoring;
Scenario 2 – Linear infrastructure inspection.
PildoLabs, as part of TRACE consortium, will be leading the definition of the concept of operations covering the new solution to be developed in the project's framework, and developing backbone software infrastructure that will support the new system. Additionally, PildoLabs will support the solution integration process and demonstrations execution.
TRACE consortium: ALTER TECHNOLOGY (consortium leader), UNIFLY, FADA-CATEC, PildoLabs.
References: SESAR JU U-space blueprint